Tile Grout Cleaning Bellaire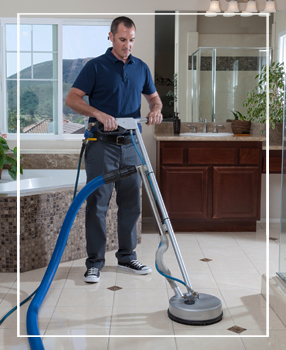 Having a home that shines especially in the foyer, kitchen and bathrooms is made easier if you have tiled floors. But even if you do, your residence may still not be appealing if your tiles are not dirty, dusty, and discolored. If cleaning ceramic tile is a service you need, call Bellaire Air Duct Cleaning, Texas in Harris County. Our team of experts will be happy to help make your tiling look brand new again. Call us anytime for tile grout cleaning.
Tile And Grout Cleaned And Restored
Have you been in your house for more than a decade and you still haven't professionally cleaned your tiles? They may have changed color and lost the luster they once had. One of the most obvious places where this dirt is visible is at the intersection which is called the grouts.

This part of your floor is challenging to keep clean since is absorbs soap, grease and dust over the years and could easily turn black or brown. However, our tile and grout restoration service will return them to their original status. That is when we do tile grout cleaning.