Upholstery Cleaning Bellaire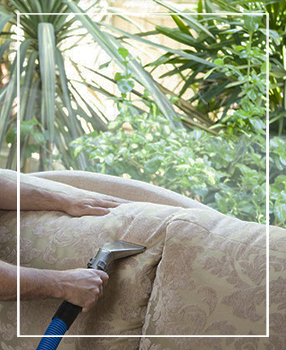 You enjoy coming home, throwing yourself on the couch and grabbing the remote to watch some football or Shark Tank on television. You probably bring the outdoor smell to your seat. After playing outside, your pet also knows that its favorite place is the living room. No wonder that you don't like the smells and grime on your seating area any more. But, take heart. Our sofa cleaning services will do the job of upholstery cleaning.
Your Dirty Couch Cleaned
Our couch cleaning services are second or third to none. That means that we hold the number one spot not just in customer satisfaction, but in providing you the best cleanup in town. How do we do it so well? One, we have a skilled team of technicians that are well taught and thoroughly experienced.

Second, we use highly effective products that clean without polluting the environment in your residence. Third, we provide you with a no-obligation assessment that helps you determine how best to get upholstery cleaning.